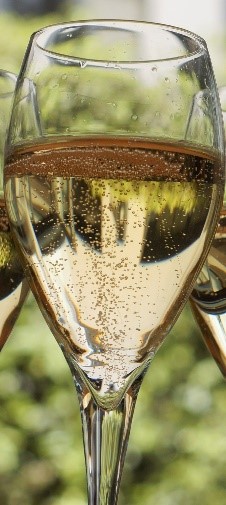 A 104-year-old woman in the U.K. who recently recovered from the novel coronavirus has playfully credited her love of champagne to overcoming not only COVID-19, but surviving the Spanish flu and two world wars.
Jane Collins is back at The Gables care home where she resides in Derby, England after being hospitalized for the viral disease and reportedly recovering in just 10 days. Jane Collins said she's doing "very well" and feeling stronger each day. The centenarian said she is still tired but enjoying the cake and a little bit of champagne. Her great niece also echoed that the golden bubbly is Jane Collins' "secret" to longevity.
Her nurse said It was worrying because you wonder if a 104-year-old still has enough in her to survive, but she absolutely did. She has an iron constitution and she was strong willed. She loves red wine and a glass of champagne – that's her secret.